Rolling, Slitting, and Annealing
The Benefits Of Rolling, Slitting, and Annealing
These valuable services allow you to convert unusable inventory into usable inventory.
In a sample situation, a customer sends us 16″ wide coils of metal and requests that we slit it to 3″ wide. We would make five cuts at 3″ wide and generate 1″ of scrap. To carry it one step further, suppose the coil you have is .050″ thick and your requirement is for .030″ thick at 3″ wide; we would roll the material to the new thickness of .030″ and then re-slit the coils to 3″. The reason for the extra slitting step is that when rolling from .050″ to .030″ the material will spread and in most cases customers require an exact width at + .005″ for their stamping operation. Now suppose the incoming material at .050″ is in the annealed condition (soft) and the customer requires it back in the same condition. Since rolling from .050-.030″ will harden the material, it must be reannealed prior to final slitting. This process can be used on any material that is available in coil form.
Most common materials include but are not limited to, copper and copper alloys, various brasses, nickel and nickel alloys, aluminum and aluminum alloys, precious metals including gold, silver, platinum and palladium and some of the more exotic materials such as niobium, indium, zinc and molybdenum.
Our state-of-the-art equipment can turn obsolete and excess inventory into money-saving products.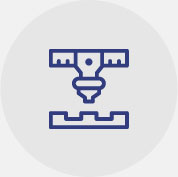 Secondary Plating and Milling services are available on all material systems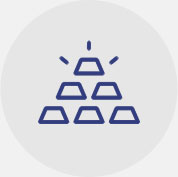 Precious metals, base metals and solder alloys can be made as an inlay, overlay, or contact material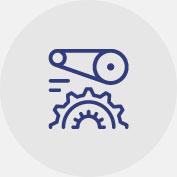 Bonding & Rolling Mills Equipped with Vollmer Operator Interface Control and Real Time Spc with CPK Data