We were recently faced with the unique task from a customer, Mike Robinson of Century Darkroom, who wanted to create a product that matched the quality of 19th century hand-crafting techniques with modern production methods. The product, metal plates that display photos called daguerreotypes, is the world's first practical form of photography.
Our customer was looking for a method of production that matched the detail of these daguerreotypes without the painstaking hours of time used to create this mirrored finish look. The customer wanted to increase his business efficiency while still providing high-quality products.
What's a Daguerreotype?
Daguerreotypes are unique, one of a kind images on silver-coated copper plates. The detail and precision in the finest daguerreotype images has yet to be produced by any other photographic process, including digital methods. To achieve such perfection, the quality of the silver surface is extremely important.
What Was The Problem?
We were approached by Century Darkroom to create a smooth finish on a product that was produced by hammering metals together and then polished by hand in the 19th century. The idea was to create a look that mimicked the mirror finish and perfection of the surface using more modern, less time consuming processes.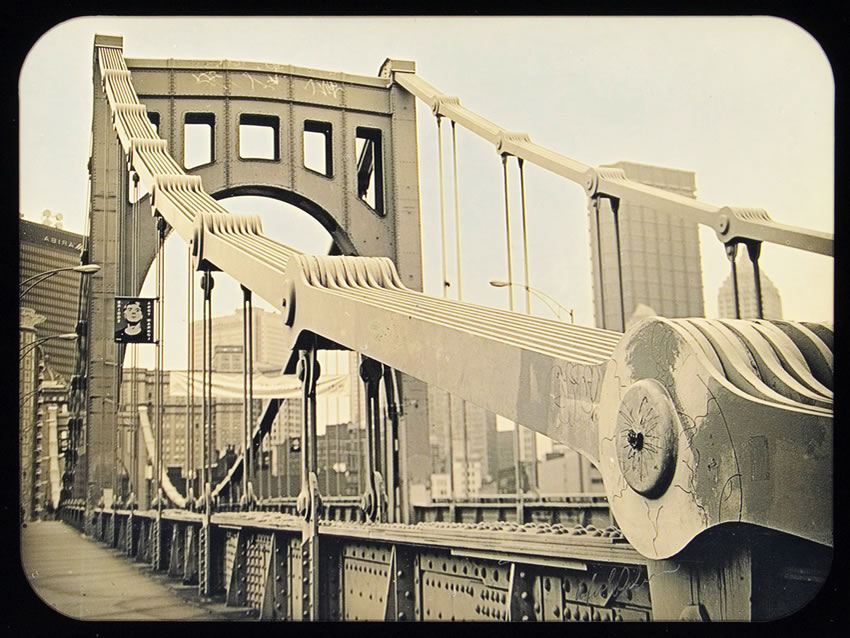 An example of a Daguerreotype
Century Darkroom had been using base metal with silver plating, but had been particularly disappointed by the surface, even after hours of polishing. Any imperfections in the base metal were transferred to the silver layer. They then found out about Clad Metal type products, and reached out to a few of our competitors before finding us. Ideally, this was the closest to the original 19th century process. They found our competitors product unsatisfactory. When they tried to explain their needs to these accounts, they were not interested in working on the project with them. Not to mention a few of them not even responding to their inquiries.
How Did Clad Metal Specialties Tackle The Problem?
An important part of how we ended up solving the problem was that we valued engagement with the customer, and we wanted to learn more about what they do and how they do it. Detailed process information was shared between the owners of the two companies. We invited Century Darkroom to our Long Island location to witness our own processes, use our product with their process, and produce the Daguerreotype before our eyes in an effort to understand and meet their needs.
After examining the finished product and learning from each other, we came up with a proprietary process that gave the customer a better finish than he had hoped for. An integral part of us coming to a solution was having the ability and flexibility to modify and refine our own processes. This included ordering new equipment to create a unique solution, as well as engaging and exciting our employees with a hands on visit from this historian as he demonstrated his needs.
By carefully experimenting with this delicate material and tweaking the outcomes, we got closer and closer to the final result. Century Darkroom was involved with the process along the way, watching the results and finding themselves impressed with the solution.
Mike Robinson of Century Darkroom was so impressed that he reacted by stating, "A surface better than 19th century! FANTASTIC. That would have been my guess based on the finish."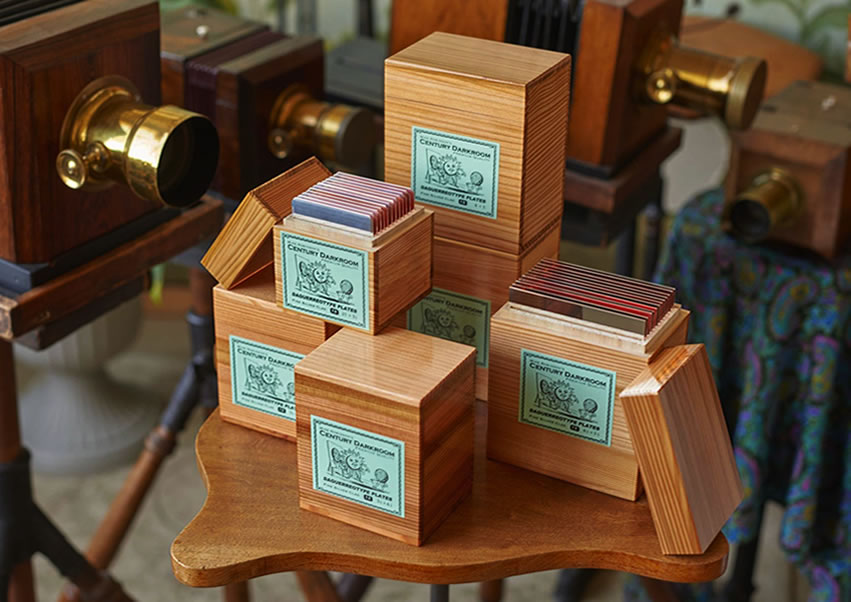 Century Darkroom Daguerreotype plates
With each round of experimentation, they were closer to not only recreating the delicate details of daguerreotype creation industrially, but preserving the mechanical properties of the 19th Century piece with a surface quality that exceeded the original hand polished piece. In addition, what used to take hours to hand polish and prepare per piece, now took mere minutes.
Another aspect of the process that impressed the client was the final cost. We were interested in pursuing a historical achievement and innovating a new process. This was not about profits, this was about creating art, about recreating history, and we were determined to make it happen. Beyond the fair pricing and the final result, what impressed the customer was the fact that we were even willing to try it out in the first place.
Mike Robinson of Century Darkroom stated, "…the point is, you took on the challenge. I cannot imagine other companies willing to take on an 'artisan' approach for industrial production." It is safe to say that Century Darkroom has been added to very long list of satisfied customers!
The work of Mike Robinson from Century Darkroom has been featured in museums all across the United States and Canada. For more information about Mike and Century Darkroom, head of over to www.centurydarkroom.com.